Immunizations
2019 Back to School Immunization CLinics
The Daviess County Health Department
303 Hefron Street, Washington, Indiana 47501
812-254-8666
Department Hours: 7:30 AM-5:00 PM (M-Th), 8:00 AM-4:00 PM (Fri)
Back to School Clinic Hours:
Thursday, July 25th 5-7 PM
Wednesday, July 31 5-7 PM
Thursday, August 1 5-7 PM
Call to schedule an appointment!
2019-2020 Immunization Requirements
*must be completed each school year. Religious Objection Forms will NOT be available via online registration.
Completed forms may be turned in to any office, emailed, mailed or faxed (812-486-2336) Please address to Mandy Ash.
Medical Exemption Form
*must be completed each school year.
**Coming Soon
303 E Hefron Street
Washington, Indiana 47501
812-254-8666
For more information about county health services, including Immunization Clinic Locations and Dates, please click the link above.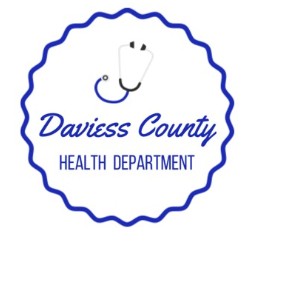 THE CHILDREN AND HOOSIERS IMMUNIZATION REGISTRY PROGRAM (CHIRP)
The Children and Hoosiers Immunization Registry Program is an online system maintained by the Indiana State Department of Health that stores and updates immunization records of both children and adults in Indiana. This registry provides an excellent method of tracking student immunization history, and enables school nurses and others to easily check on the immunization status of students. The registry is currently available to the Indiana State Department of Health, the immunization data registry of another state, a healthcare provider, a local health department, an elementary or secondary school that is attended by the individual, a child care center, and the office of Medicaid policy and planning or a contractor of the office of Medicaid policy and planning. I.C. 16-38-5-3. Engrossed Senate Bill 219 would add a provider's designee, a child placing agency, and a college or university that is attended by the individual to the list of persons to whom the immunization information may be released.
Barr-Reeve Community Schools encourages parents to give the school nurse permission to release information about your child's immunizations.
If you have questions, please contact the school nurse.
CHIRP IS AN INNOVATIVE ONLINE SYSTEM THAT STORES AND UPDATES IMMUNIZATION RECORDS OF BOTH CHILDREN AND ADULTS IN INDIANA.
It is confidential and secure
It helps determine when patients are due or overdue for vaccinations based on up-to-date guidelines with immunization forecasting
It reduces under and over immunization of patients by viewing consolidated immunization records from multiple providers
It helps notify patients of recommended vaccinations using a Reminder/Recall feature
Doctor's offices can print Official Immunization Cards for school, day care, or camp registration.